Honey and garlic
Garlic is widely used as food, seasoning or condiment.Garlic is basic part of many dishes around the world. It is used either raw or cooked.
Garlic is one of the healthiest foods out there. It has many health benefits and can help you increase and maintain the vitality of your body.
Garlic contains manganese, selenium, copper, phosphorus as well as many other micro-nutrients that will keep your body function properly and healthy.
Garlic contains sulfur components, namely 1,2-vinyldithiin (1,2-DT), and thiacremonone which are linked to better cardiovascular health. Garlic reduces cholesterol and triglycerides and protects the blood vessels from inflammation. Garlic helps in reducing hypertension (high blood pressure) as well. Garlic is full of antioxidants which combat the free-radicals that cause oxidative damage.
Garlic contains Allicin which is a sulfur component. Here are the benefits that the allicin provides:
Enhancing the immune system
Cancer prevention
Prevention of cardiovascular attacks
Anti-microbal activities (broad spectrum)
Preventing colds
Garlic is widely available and is easy to include in your diet. Garlic contains many essential micro-nutrients while still being very low in calories which is why it is one of the healthiest foods.
Honey is sugary food that is mainly used for eating raw, cooking, making deserts etc.
Honey is very nutrient dense food, containing many minerals like potassium, iron, calcium, magnesium phosphate as well as some vitamins and enzymes. Honey is high in calories as well because it consists only of carbohydrates namely fructose and glucose( not to be confused with processed sugars, honey is completely natural and healthy) and contains no fats or cholesterol.
Anti-allergy vaccine during allergy season
Honey contains small amounts of pollen, and when consumed your body reacts to the pollen and produces antibodies that will help you battle the allergies.
During winter months, when flu and common colds are prevalent honey is good for reducing a cough because of it's anti-inflammatory and soothing properties.
Honey is good for boosting energy levels as well. It is very calorie dense and consuming honey can help you keep your energy high.
Honey will boost your immune system as it contains a lot of antioxidants and anti-microbial properties.
Honey is another food that helps fighting cancer. Honey has anti-metastatic properties due to the flavonoids and phenolic compounds, helping prevent and fight cancers and tumors.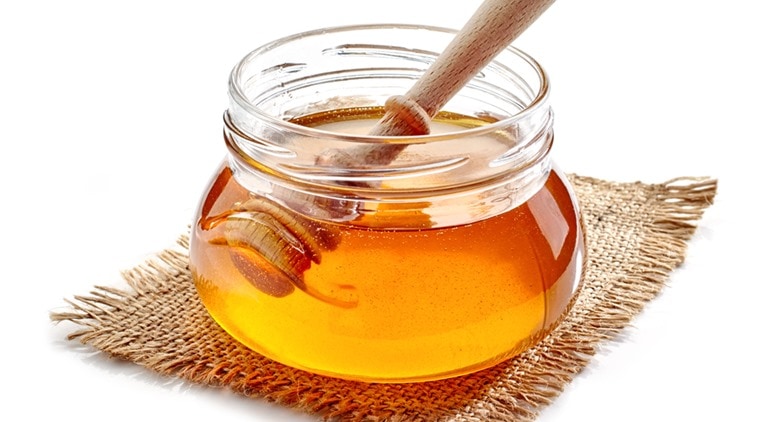 Honey can be used externally, mainly for healing wounds and burns as well as treating acne, hepres and other skin problems. It contains humectants which moisturizes the skin. Honey is anti-bacterial and will help you fight the infection while helping the skin to stay healthy.
Recent studies have shown that honey helps increase testosterone in men, and estrogen in women which makes it natural aphrodisiac that increases your libido.
There are numerous other health benefits but despite that the honey should be used in moderation. Honey is high in fructose which when taken in higher quantities can be bad for those with diabetes or pre-existing insulin resistance.
When buying honey make sure it is completely natural.
More from Nutrition
---
https://www.usatoday.com/videos/news/2017/06/19/experts-coconut-oil-has-never-been-healthy/103005748/ The American Heart Association recently released a report advising against the use of coconut oil. The Dietary Fats and Cardiovascular Disease …
Have you ever felt like your stomach was satisfied but your mouth was still hungry? This confusing feeling is due …
I was vegetarian for four years of my life, during high school and a couple of years of college. And …